World should be WOKE to tragedy in Australia. Hoping all can help.
OP ED: James "JB" Bryson: Of all the shitty things that happened in a shitty week, it is this horrible event that has me the most upset. Australia is literally going through an extinction level event with these wildfires. A country so unique with an abundance of animals and fauna that are ONLY found there on the planet are being wiped out with every day these fires burn. Simply tragic.
Please PNO readers: Take a moment to visit this link and make whatever donation you can to this crisis. You will immediately feel better regardless of the amount. At least your doing SOMETHING. Saludos "JB"
https://www.animalsaustralia.org/?ua_s=GG&gclid=CjwKCAiAx_DwBRAfEiwA3vwZYsSXjj1ffscVtbzeOnJ8-KmraUgQaQCMN6RrU1ivIhqvWm5OJKSGGxoC2lIQAvD_BwE
https://www.prensa.com/mundo/desde-el-aire-lanzan-alimentos-para-animales-afectados-por-los-incendios-en-australia/
In New South Wales, one of the states most affected by forest fires in recent months, the Government has given the green light to a project of the National Parks and Wild Lives service to launch thousands of food from the air to animals of the areas already clear of the flames.
The wallaby Operation Rocks started with 2,200 kilos of vegetables, especially carrots and potatoes, which have been thrown from the heights in the valleys of Capertree and Wolgan the Yengo National Park, the Valley of the Kangaroo and around the parks Nationals of Jenolan, Oxley Wild Rivers and Curracubundi, Daily Mail reported .
One happy customer #operationrockwallaby #AustralianFires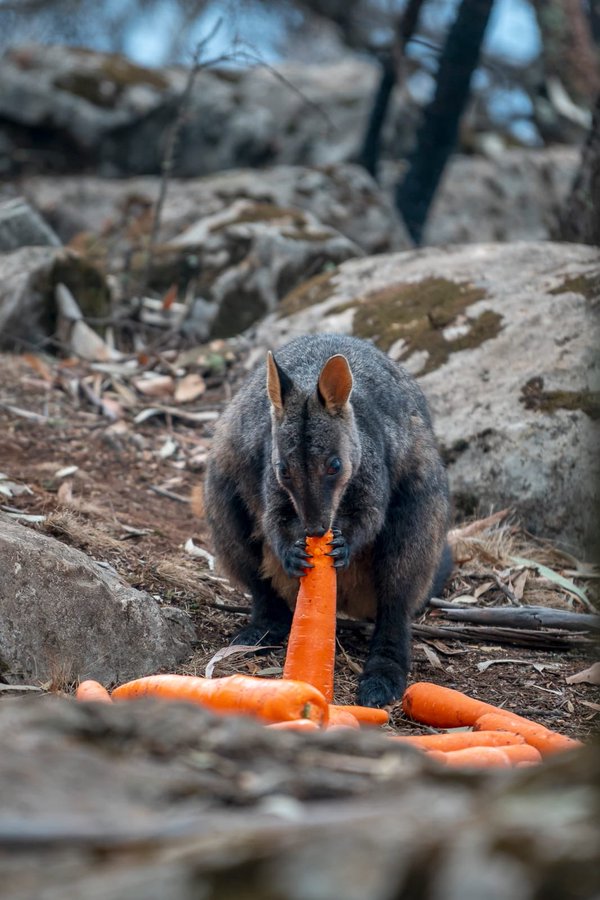 19 mil16:15 – 11 ene. 2020 · Sydney, New South WalesInformación y privacidad de Twitter Ads3.832 personas están hablando de esto
Matt Kean, New South Wales Environment Minister, reported that the animals have managed to flee the fires, but run out of food.
Many kangaroos manage to survive the fire, but they are devoid of natural food as the fire removes the vegetation around their habitat, "said the official.
The initiative also seeks to provide food to those animals that are in the most rocky and wild areas that are difficult to access on foot, with the aim of preventing them from dying. According to the World Wide Fund for Nature, the llamas have killed 1,250 million animals.
Please follow and like us: