Martinelli officially files complaints against Porcell and Varela
https://www.prensa.com/impresa/panorama/despues-de-la-posicion-de-eu-martinelli-pone-querellas/
After knowing that the United States Department of State will inform the Public Prosecutor's Office (MP) that the former president Ricardo Martinelli does not apply the principle of specialty and, therefore, other processes can be advanced, his lawyers filed complaints against the former head of MP Kenya Porcell, and former president Juan Carlos Varela.
+ info
Thomas Heinemann, the man of extradition processes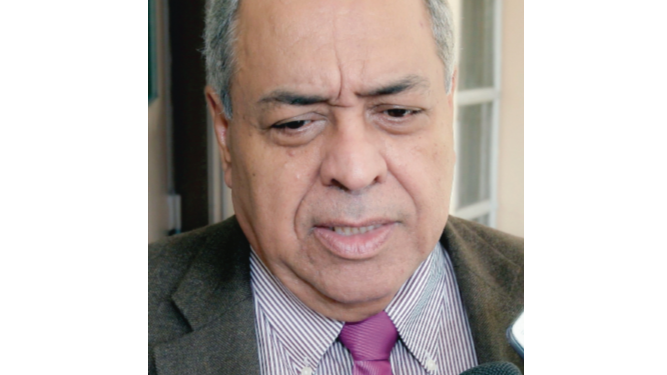 Martinelli files complaints against Varela and Porcell
Former President Ricardo Martinelli (2009-2014) filed three criminal complaints yesterday: one against his successor Juan Carlos Varela and two against former prosecutor Kenia Porcell. The complaints were filed by Alejandro Pérez, Martinelli's lawyer, in the anti-corruption prosecutors. He was accompanied by former minister Alma Cortés.
The complaint against Varela is for the alleged commission of crimes against the public administration, as is one of the complaints against Porcell. The other action against the exprocurator is for the alleged commission of the crimes of slander.
The complaint for alleged slander is related to Porcell's statements in July 2019, in Telemetro Reporta, then conducted by the journalist Álvaro Alvarado, in which – according to Pérez's transcript – the exprocurator already referred to the case of punctures in this way : "In the case of former President Martinelli, the Public Prosecutor's Office takes the trial hearing, he has done very well with expert prosecutors, with prosecutors who know the case. The objective aspect has been credited, the link has been credited and if you tell me, Álvaro, I do not see how the Public Ministry or the country, because it is not the Public Ministry, the country and the more than 150 victims go to lose or come a contrary failure. "
According to Pérez, Porcell's statements were slanderous, because Martinelli was qualified as the author of the punctures. A trial court found Martinelli "not guilty" for these crimes. The decision was appealed by the prosecution and the complainants.
However, the lawsuits filed yesterday were not what the ex-president's legal team announced on January 8, a day after the United States position was announced regarding the specialty process. At that time they announced that they would sue Porcell for the alleged commission of the crime of abuse of authority and overreach of duties, alleging that the ex-prosecutor managed a consultation with the State Department outside the diplomatic channels.
Please follow and like us: