https://www.prensa.com/politica/Cortizo-completa-Consejo-Gabinete_0_5319967959.html
The president-elect of Panama, Laurentino Cortizo , announced on Tuesday, June 4, the names of the people with whom he completes his Cabinet Council . He did it in the company of the Vice President of the Republic, José Gabriel Carrizo Jaén.
Cortizo announces 7 ministers: Carrizo to the Presidency; Alexander to the MEF; Looks to Security; Ferrer to the Chancellery
The first announcement was that of the Ministry of Social Development, where Markova Concepción Jaramillo , a graduate in economics with a master's degree in gender and development from the University of Panama, was selected.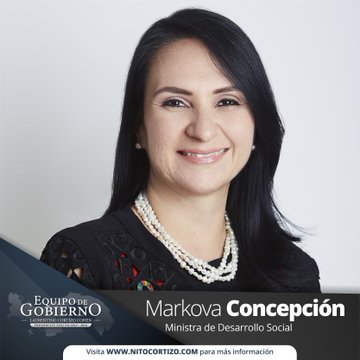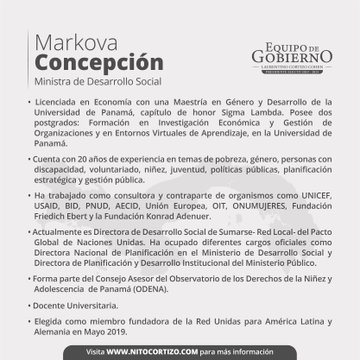 In turn, Rosario Turner was appointed to head the Ministry of Health. Turner is currently a pediatrician at the Dr. Santiago Barraza polyclinic (La Chorrera).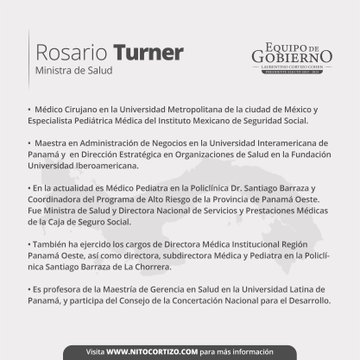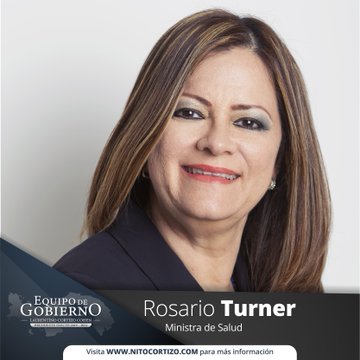 While Eyra Ruiz will be minister counselor for public health issues. Ruiz is a doctor of medicine at the University of Panama; he currently works at the Gorgas Memorial Institute for Health Studies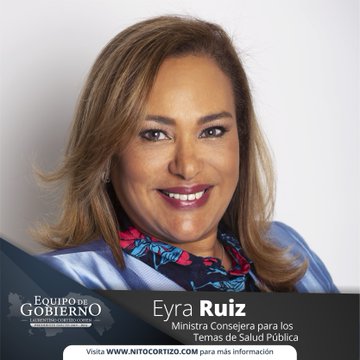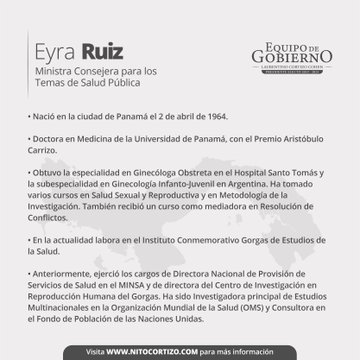 While for the Ministry of the Canal, the president-elect chose the former vice president of the Republic (2004-2009) and ex-chancellor of the country Samuel Lewis Navarro .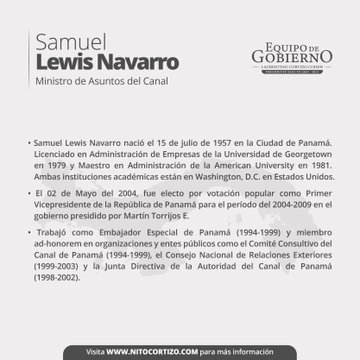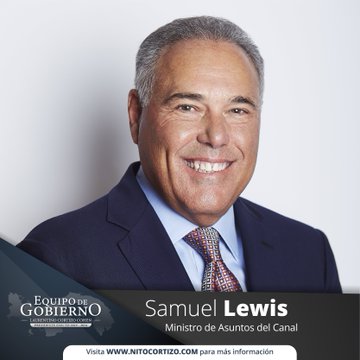 The Minister of Housing and Territorial Planning in the Cortizo government will be Inés Samudio de Gracia , a native of the province of Chiriquí; She is a civil engineer from the Technological University of Panama.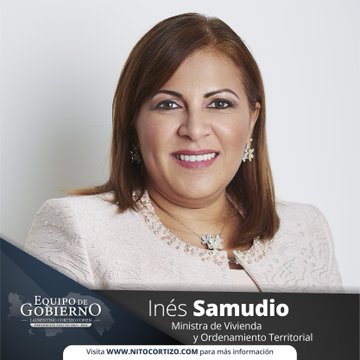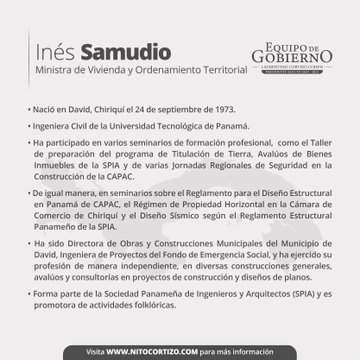 Carlos Romero Montenegro holds a degree in law and political science from the University of Panama.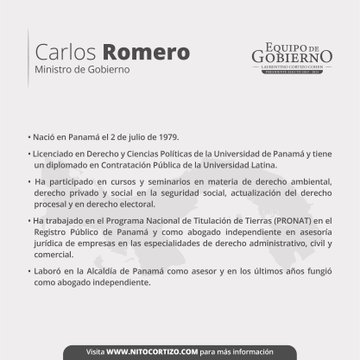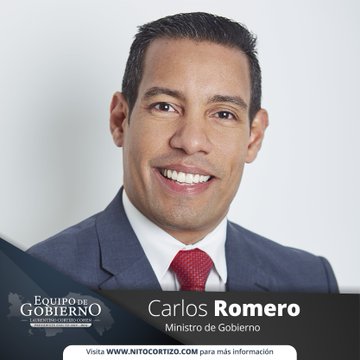 In turn, Carlos Aguilar Navarro was appointed as director general of the National Institute of Culture and will become the first Minister of Culture, one of the commitments made by the president-elect, which takes office on July 1. Aguilar Navarro is a film and television director at the international film and television school in Havana, Cuba.
The Director of the Institute of Culture appointed is Carlos Aguilar who will soon be Minister of Culture. It's lic. in Economics from the University of Panama, director of Film and Television, he received the prize for the best documentary by ICARO for 'Panamá al Brown'.
Milciades Concepción was announced as our Minister of the Environment portfolio; while Augusto Valderrama will be the holder for the portfolio of Agricultural Development, in the incoming government. Valderrama was born in Pocrí de Aguadulce, province of Coclé. He holds a bachelor's degree in economics from the University of Panama and a master's degree in business administration from INCAE in Costa Rica.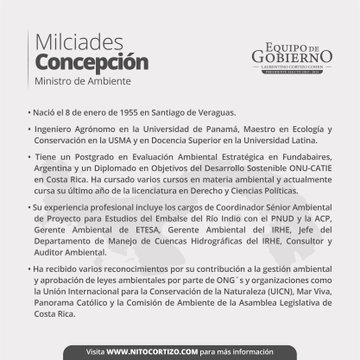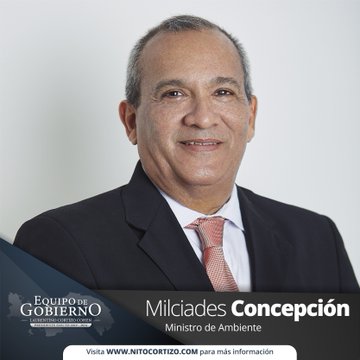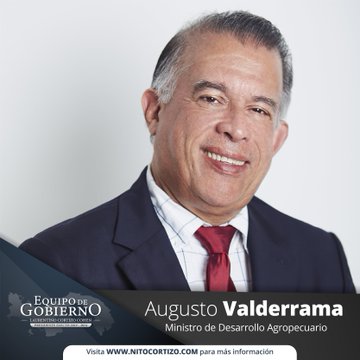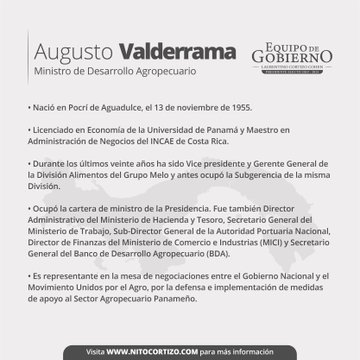 For the Ministry of Education, Cortizo appointed Maruja Gorday de Villalobos , who was director of the Panamanian Institute of Special Habilitation during the government of Juan Carlos Varela. Gorday de Villalobos has a degree in Higher Education with a specialization in Applied Arts.